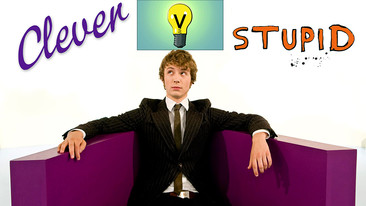 Therefore, we do not discuss intelligence as superior and stupidity as inferior.
Do not choose between clever people and dull ones. If we singlemindedly
make effort [in zazen] that truly is pursuit of the truth. Practice-and-experience
is naturally untainted. Actions are more balanced and constant.
In the previous sections Master Dogen has pointed out that effort to realise the Buddhist truth is not a matter of engaging our usual thinking and discriminating activities. For that reason he says here that a person's effort to realise the truth is not contingent on them being some intellectual heavyweight, or a dimwit for that matter.
The crux of the matter is the right sort of effort in practice (i.e. 'dropping off body and mind' or allowing perceptions and thoughts- clever ones and dozy ones alike!- to just come and go).
In this way we can enjoy the 'naturally untainted' balanced state of practice-and-experience where, after a while's sitting, our thoughts and perceptions just come and go unhindered. People often find that this state of practice informs their everyday actions and that, with regular practice, things generally seem more clear, balanced and stable.